11th ICCP Short Course: General Coal and Organic Petrology
April 13, 2018

Filled under

Courses

1. Introduction
The International Committee for Coal and Organic Petrology (ICCP), is pleased to announce a training course in Organic Petrology to be held in Brisbane, before the 7oth ICCP Meeting from 20-21st September 2018. This course will be a condensed version of the full 5 day course normally presented. It is designed for professionals and students, and is not exclusively targeting organic petrologists but also people, who use petrographic data.
Instructors will be Dr Walter Pickel and Dr Stavros Kalaitzidis.
2. Course outline
The course will meet daily from 09:00 a.m. until 05:00 p.m., with breaks for morning and afternoon tea, and lunch.
The following items will be covered in the course:
Topics will include:
Introduction to organic petrology
Introduction to coal, concepts of coal rank, type and grade
Lithotypes, macerals and microlithotypes
Petrographic methods
Coal depositional environments
Coalification, its causes and effects
Australian coal deposits
Coal Classification
Introduction to dispersed organic matter (DOM)
Practical sessions will be conducted using a microscope with image projection, equipped with the FOSSIL software for reflectance measurement. The  microscope system will be provided by Dr. Peter Crosdale.
3. Registration and fees
Registration includes tuition. Costs include course notes, lunches, coffee and a course dinner. Course notes will be available for the participants.
| | |
| --- | --- |
| Company / Professional | 1300 AUD |
| Government / Non-Profit | 750 AUD |
| Student | 250 AUD |
Registration Deadline 1st of September.
An invoice will be issued by the ICCP upon registration and is due before the course.
Course language is English.
Space is limited and will be on a first come basis. A detailed course outline will become available soon at www.iccop.org.
Further information is available from:
Dr. Peter Crosdale at peter.crosdale@energyrc.com.au
4. Accommodation
Participants must make their own accommodation reservations directly.
For hotels in Brisbane please visit:
http://www.brisbane.com.au/ If you need further information please contact: Dr. Peter Crosdale at peter.crosdale@energyrc.com.au
Note that the meeting venue (Royal on the Park) offer a 20% discount on bookings longer than 3 nights, or a 20% discount when booking using the code GROUP20 via their webpage.
5. Venue
The venue is centrally located in downtown Brisbane at:
Royal on The Park Hotel, 152 Alice St, Brisbane City QLD 400
http://www.royalonthepark.com.au/
6. Trainers
Dr. Walter Pickel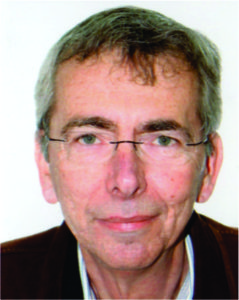 Walter Pickel received his PhD from the Rheinish Westfälische Technische Hochschule (RWTH) Aachen, Germany in 1991.He taught and worked at RWTH until 1998. Afterwards he joined CSIRO Petroleum in Sydney, Australia as a senior research scientist. In 2003 he joined Harold Read & Associates and co-founded Coal & Organic Petrology Services P/L in Sydney in 2004, a company of which he is the managing director. He is now the owner and director of this company. Apart from teaching at Aachen University, he has been giving classes and workshops at Cologne University, in Chile, Indonesia, Iran and Australia..He is author/co-author of some 80 reviewed papers and abstracts. He is a member of the ICCP since 1991. He was awarded the Reinhard Thiessen Medal in 2015.
Dr. Stavros Kalaitzidis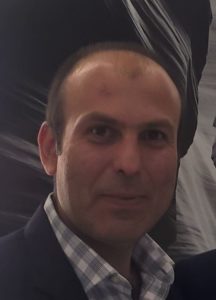 Stavros Kalaitzidis received his Ph.D. degree in the scientific field of "Peatlands and Peatification Processes" from the Department of Geology, University of Patras, Greece, in 2007. As postgraduate student he worked in several research programmes at the University of Patras in collaboration with Universities and Institutions in Germany, UK, and The Netherlands, but also for the Greek Institute of Geology and Mineral Exploration (IGME), and the Institute for Solid Fuels Technology and Applications (ISFTA) in Athens. From 2008 to 2014 he served in various positions in the Australian mining industry, initially in the exploration and mining sectors of BHP Billiton, and later as Senior Geologist at Integral Resource Consulting Ltd. based in Brisbane, Queensland. Currently he holds an Assistant Professor position in the field of Economic Geology at the University of Patras. He is a member of the ICCP since 1999.
Practical session on petrographic techniques: Microscope system with the FOSSIL software for reflectance measurement will be provided by  Dr. Peter Crosdale.
Further Information