14th ICCP Course: General Coal and Organic Petrology, PATRAS 2022

1. Introduction
The International Committee for Coal and Organic Petrology (ICCP), in conjunction with the Department of Geology, University of Patras, is pleased to announce a training course in general organic petrology to be held in Patras, Greece, between 24-28th October 2022.
The course is designed for professionals and students, and is not exclusively targeting organic petrologists but also those, who rather deal with petrographic data.
Due to the sudden loss of Dr. Walter Pickel, the Instructors will be Dr Angeles G. Borrego and Dr Stavros Kalaitzidis, with the participation of Dr. Nikki Wagner.
2. Course outline
The course will be held daily (24-27th October)  from 9:00 a.m. until 5:00 p.m., with breaks for morning and afternoon coffee/tea and lunch.
The following items will be covered in the course:
Theory:
Coal and other organic sediments genesis (geology, petrology and geochemistry), composition, type, rank/maturity and rank parameters.
Petrographic analyses: fundamentals of the optical microscope and sample preparation, maceral and microlithotype analyses, vitrinite reflectance analysis and the use of fluorescence mode.
Basic factors controlling quality and technological behaviour of coal, oil shales, source rocks.
Overview of industrial and environmental applications of organic petrology.
Practical:
Practical exercises constitute a significant part of the course. They include macroscopic and microscopic characterisation of components of fossil and modern particulate organic matter, their quantification and the assessment and the interpretation of data.
The exercise will be held on microscopic identification of fossil organic matter components, point-counting analysis, reflectance analysis, the use of fluorescence mode on various samples of different type and rank/maturity and grade. For this purpose, images of pre-scanned samples on screen with the group or on the participant's individual laptops will be used – Windows only. Analysis software will be provided to the participants.
A practical session on the use of an incident light microscope will be held with at a research microscope.
Field Trip: A one-day field trip is scheduled for Friday, 28th October to visit the active mire of Keri on Zakynthos Island. More details will follow after registration.
3. Registration and fees
Costs for the course include course notes, lunches and coffee-breaks. Cost for the course excludes travel, accommodation and meals other than during the course. The number of participants is limited to 20.
Due date for registration and payment is August 30th, 2022. A detailed outline of the course will be available on the website closer to the course.
| | |
| --- | --- |
| Company / Professional | 1300 € |
| Government / Non-Profit | 750 € |
| Student | 250 € |
Pay either by Bank Transfer to:
Bank Name: Commonwealth Bank of Australia
Address: 48 Martin Place, Sydney, NSW 2000, Australia
Account Name: International Committee for Coal and Organic Petrology
BSB: 064107
Account Number: 10409339
Swift Code: CTBAAU2S
Reference: your surname and 14th ICCP Course.
Or Contact ICCP's Treasurer Dr. Joan Esterle at j.esterle@uq.edu.au for Credit card payments.
Receipt will be sent upon payment.
4. Accommodation
Participants will have to arrange their own accommodation. However, the organizers arranged special prices with the following Hotels:
For any assistance please contact Dr. Stavros Kalaitzidis (skalait@upatras.gr)
5. Venue
Conference and Cultural Centre, University of Patras
University Campus, Rio-Patras
Please note the University Campus is located about 7 km from the city center.
There are regular buses, and the cost of a taxi is about 8 Euros one way (about 15-20 min drive).
6. Trainers
Dr. Stavros Kalaitzidis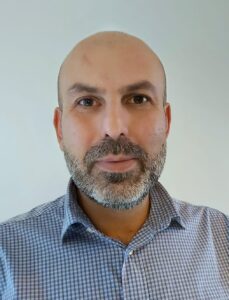 Stavros Kalaitzidis received his Ph.D. degree in the scientific field of "Peatlands and Peatification Processes" from the Department of Geology, University of Patras, Greece, in 2007. As postgraduate student he worked in several research programmes at the University of Patras in collaboration with Universities and Institutions in Germany, UK, and The Netherlands, but also for the Greek Institute of Geology and Mineral Exploration (IGME), and the Institute for Solid Fuels Technology and Applications (ISFTA) in Athens. From 2008 to 2014 he served in various positions in the Australian mining industry, initially in the exploration and mining sectors of BHP Billiton, and later as Senior Geologist at Integral Resource Consulting Ltd. based in Brisbane, Queensland. Currently he holds an Associate Professor position in the field of Economic Geology at the University of Patras. He is a member of the ICCP since 1999.
Dr. Angeles Borrego

Angeles G. Borrego is Scientific Researcher at the Instituto Nacional del Carbón (INCAR-CSIC) in Oviedo, Spain. She got the PhD from the University of Oviedo in Spain in 1992 after having performed short stays at the NRG on fossil fuels and environmental geochemistry in Newcastle upon Tyne (UK), and the University of Bergen (Norway). She worked for nearly three years at the Lehrstuhl from Erdöl und Kohle (RWTH Aachen), Germany with a Marie Curie postdoctoral fellowship. Her research has mainly focused on the study of oil shale and source rocks with special emphasis in the relationships between organic petrology and geochemistry, the petrographic characteristics of chars and the behavior of macerals upon pyrolysis, and more recently on peat as record of palaeo-environmental variability. This research has been carried out within the framework of national and international projects and has yielded over 60 papers in peer reviewed journals. Angeles gives some classes at the University of Oviedo and has taught compact organic petrology courses for coal and oil companies and at the Federal University of Rio Grande do Sul (Porto Alegre, Brazil), Universidad Pedagógica y Tecnológica de Colombia (Sogamoso) and Universidad Autonoma de Coahuila (Mexico) in addition to the ICCP course on dispersed organic matter in 2014 and 2016.
Dr. Nikki Wagner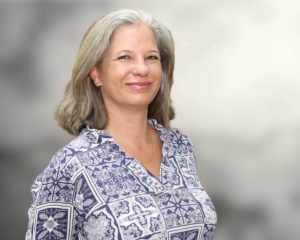 Prof Nikki (Nicola) Wagner is the Director of the NRF-DSI Centre of Excellence in Integrated Mineral and Energy Resource Analysis (CIMERA) and Professor in the Geology Department at the University of Johannesburg, Johannesburg, South Africa. Her research areas include the coal and carbon value-chain, with specialisation in organic petrology and coal geology. She completed her Phd in 1998 (Wits), and shortly thereafter worked for Sasol in their Coal to Syngas Research Group, as the inhouse coal petrographer. Prof Wagner joined the School of Chemical and Metallurgical Engineering at the University of the Witwatersrand, Johannesburg, in 2006, where she ran the Coal Research group for 8 years before moving back to geology and joined the University of Johannesburg in 2014. Prof Wagner has over 60 peer reviewed publications and has graduated over 40 postgraduate students. She is accredited by the International Committee for Organic Petrology (ICCP), and is the elected editor of the ICCP News, where she also serves on the Council.
Further Information
Please contact Dr. João Graciano Mendonça Filho at graciano@geologia.ufrj.br
or