2018 ICCP Meeting in Brisbane, Australia
70th Meeting of the International Committee for Coal and Organic Petrology (ICCP)  
September 23-29, 2018, Brisbane, Australia
70th ICCP Meeting Program and Abstracts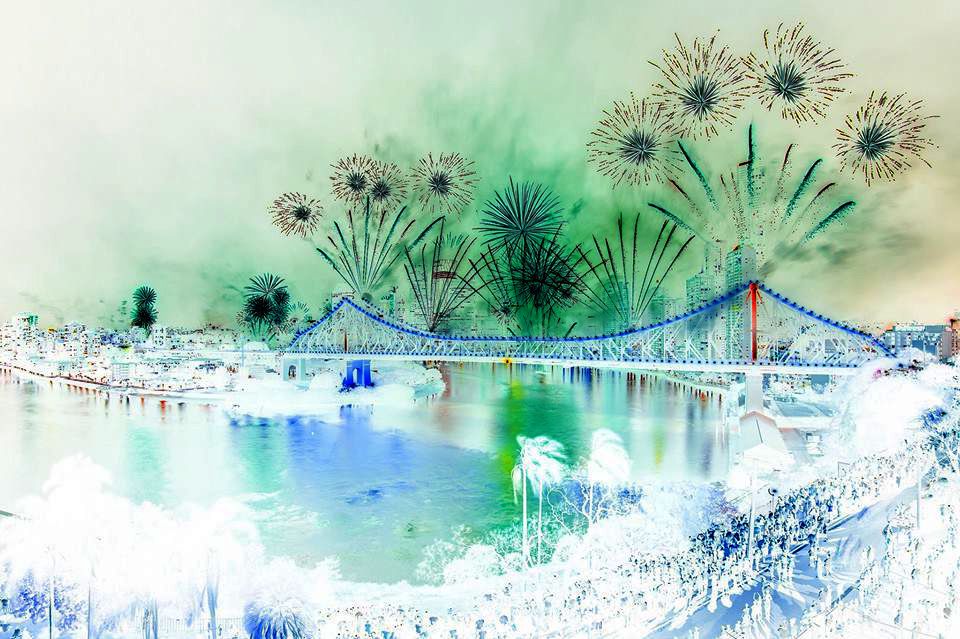 Welcome Message
The last time that the ICCP met in Australia was at Wollongong in 1990. Much has happened in the Australian (and global) context since that time. While record production and export volumes continue, there is a broad community perception that coal is in decline. Once new coal mine developments were welcomed for jobs and growth. Now they are actively campaigned against as being environmentally irresponsible. There is growing momentum to move electricity production away from fossil fuels into renewables.
It is against this background that the ICCP again comes to Australia. And not to just anywhere in Australia, but to Brisbane; the capital of Queensland and the centre for much of our coal production and coal seam gas activity.
The timing of the ICCP in late September is also co-incident with the major cultural event of the Brisbane Festival, which occurs over the last 3 weeks of September. Be warned, the last Saturday of the Festival and also the ICCP Meeting, is programmed for a major fire-works display "Riverfire" which sees 10's of thousands of people congregate in the city. Book your accommodation early to ensure that you have somewhere to sleep.
So on behalf of the organising committee, I warmly invite you to attend the fire works of the 70th ICCP Meeting – either during or after the formal programme.
Dr Peter Crosdale
Chair Organising Committee, vice-President, ICCP
Organising Committee
Dr Peter Crosdale, Energy Resources Consulting Pty Ltd.,  Chair of the Organising Committee
Dr Antonis Bouzinos, Lithos Geological Services Pty Ltd., Australia
Dr Joan Esterle, University of Queensland, Brisbane, Australia
Dr Mohinudeen Faiz, Consultant, Brisbane, Australia
Mr Peter Handley, Measured Group Pty Ltd., Brisbane, Australia
Dr Stavros Kalaitzidis, University of Patras, Greece
Mr Paddy Ranasinghe,  Energy Resources Consulting Pty Ltd., Brisbane Australia
Dr Sandra Rodrigues, University of Queensland, Brisbane, Australia
Dr Walter Pickel, Coal & Organic Petrology Services Pty Ltd., Sydney, Australia
Meeting Venue
Royal on The Park Hotel
The venue is centrally located in downtown Brisbane at: 152 Alice St, Brisbane City QLD 400
Preliminary Schedule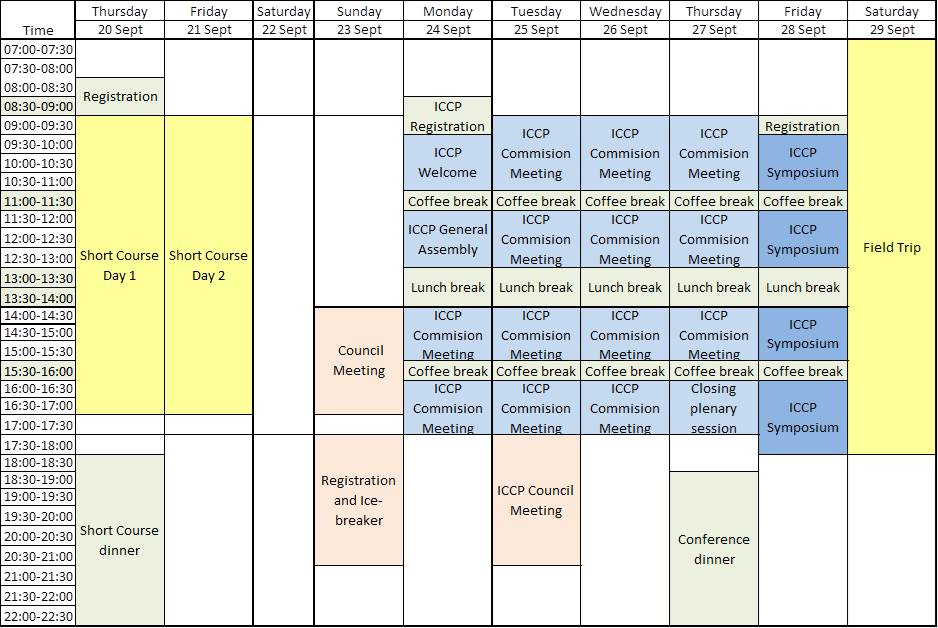 ICCP Short Course in General Coal and Organic Petrology
A short course in general coal and organic petrology will be held on the Thursday and Friday before the meeting. This will be a condensed version of the full 5 day course normally presented, and it is designed for industry.
For more info please visit ICCP 2018 Short Course.
Field Trip
A one-day field trip on Saturday 29th is planned to incorporate the Jeebpropilly Mine in the Ipswich Coal Measures, selected outcrops in the nearby Brisbane Region, a visit to the Lone Pine Koala Sanctuary and an overview of Brisbane from the vantage point of Mt Coot-tha.
Call for Abstracts
The 2018 ICCP Organising Committee invites all interested participants to submit an abstract(s) for the Symposium on "Organic Petrology in the 21st Century" that will be organized during the 70th Annual Meeting of the International Committee for Coal and Organic Petrology on Friday 8th of September.
All abstract submissions shall be strictly formatted following the instructions in Guidelines for Abstracts and according the Abstract Template.
Oral and poster papers are invited for the ICCP Symposium on Friday 28th. Oral presentations will be 15 minutes + 5 minutes for questions.
Abstracts for the Symposium on "Organic Petrology in the 21st Century"
should be submitted via e-mail to peter.crosdale@energyrc.com.au
The NEW deadline for the abstract submission is July 31st, 2018.
Registration
Please complete the Registration Form  and return the form to Dr. Peter Crosdale.
Registration fee (For September 23-29, 2017) – Australian dollars (AUD)
AUD$ 440 Early fee before July 31, 2018
AUD$ 500 Late fee after July 31, 2018
AUD$ 550 ICCP/TSOP Non-member
AUD$ 180 Student
AUD$ 40 Ice-Breaker Only
AUD$ 120 Conference Dinner
AUD$ 100 Field Trip
Registration fee For Symposium only on September 28th, 2018
AUD$ 180 One day registration
Accommodation
Accommodation in Brisbane can be expensive and delegates are advised to book early.
Accommodation arrangements will be the delegate's own responsibility. There are numerous web sites that can provide deals. We are happy to provide advice on request but will not make arrangements. Two bedroom serviced apartments may provide good opportunities for cost sharing.
Note that the meeting venue  (Royal on the Park) offer a 20% discount on bookings longer than 3 nights, or a 20% discount when booking using the code GROUP20 via their webpage.
Getting there
Brisbane is served by the Brisbane International and Domestic Airport (BNE). International and domestic arrivals / departures are in separate buildings 2km from each other. Many airlines will fly directly into BNE through hubs such as Singapore, Dubai, Doha or Los Angeles.
If flying via Sydney (SYD), then customs and immigration will normally be processed in Sydney but check your individual arrangements. For transfer from the International to the Domestic Terminal, Qantas (Jetstar) and Virgin offer a free bus transfer service if using a partner airline. Also available are a shuttle bus service ($6AUD), train ($6.20AUD) and taxi ($20AUD approx). Further information can be found at https://www.sydneyairport.com.au/info-sheet/getting-between-terminals#.
Once in Brisbane, train, taxi or uber to your hotel. A taxi will cost around $50AUD. You can ask to go by tunnel, which is a tunnel from near the airport to near the city centre; the drive is boring as it is in a tunnel. Alternatively, you can ask to go via Kingsford Smith Drive, which is more scenic but can be a nightmare at peak hours. Trains to the city run every 30 minutes from 06:04 until 22:04 at the domestic airport train station; they depart the international airport station 4 minutes later. Cost is about $22 to the city.
Visa Requirements
All foreign nationals will require a Visa. For further information please visit Immigration and Visas.
Please check with the local Australian Embassy / Consulate or with your travel agent.
For more information about the meeting, please contact
Dr. Peter Crosdale
Chair of the Organising Committee
Energy Resources Consulting Pty Ltd
+61-7-3394 3011
peter.crosdale@energyrc.com.au