2023 Joint 74th ICCP and 39th TSOP Meeting Short Course Theme
Organic Petrography in support of environmental studies: History, State of the Art and Future Opportunities
A short course will take place on Monday 18th of September 2023 within the frame of the Joint 74th ICCP and 39th TSOP Meeting, addressed for students as well as professionals.
The Venue will be the Conference and Cultural Centre, University of Patras University Campus, Rio-Patras.
Instructors
Dr. George

Siavalas

& Dr. Małgorzata Wojtaszek-Kalaitzidi
Topics will include
Introduction, scope, sample preparation & analytical techniques.
Petrography of industrial & manufactured materials; environmental concerns & applications.
Petrography of organic matter in soils and recent sediments.
Tracing contamination sources, mitigation strategies and monitoring; nature-based solutions to net-zero carbon emissions
Case studies.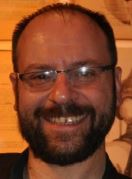 Dr. George Siavalas (ICCP & TSOP Member)
Dr. George Siavalas is a geologist by background specialized in the petrographic description of sedimentary organic matter, including anthropogenic organic matter. He graduated from the Department of Geology, University of Patras, Greece, in 2003 and received his MSc. and PhD honours from the same Department in 2005 and 2013, respectively. During his PhD research he studied the composition of organic matter in soils and recent sediments near industrial facilities in order to identify the sources and fate of particulate organic matter in these environments. Since 2013 he is employed with Shell Global Solutions International actively working on the petrography of dispersed organic matter in sedimentary rocks and recently involved in the application of organic petrography in environmental studies. He is a co-convener of the "Environmental Applications of Organic Petrology" WG in ICCP since 2016, and has co-authored over 20 articles in peer-reviewed journals and numerous contributions to conferences and technical workshops.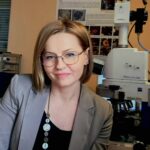 Dr Eng. Małgorzata Wojtaszek- Kalaitzidi (ICCP & TSOP Member)
Małgorzata Wojtaszek-Kalaitzidi is a Chemical Technology Engineer and received her Ph.D. in 2015 from AGH University of Science and Technology in Cracow, Poland. Małgorzata has 15 years of R&D experience in the IChPW (currently ITPE) in coke-making technologies, solid fuels and wastes quality assessment and processing technologies, organic petrology of fossil fuels, thermally treated materials (biomass, wastes, fossil fuel, tar), ash, fly ash slags, carbon materials and wastes. Her entire scientific career is related to raw materials quality assessment. She has been involved in assessing quality of coking coals from Polish mines, as well as imported from all over the world, being used by Polish coke-making industry, and has a wide spectrum of collaborations with Polish scientific institutions and industry, as well as European Universities and Coking Plants. From 2010 Małgorzata is the convener of the Coke Petrography and Carbon Materials ICCP-WG, and the organizer of ICCP's Accreditation Program in Coal Blends.
For registration please see the main Conference website: 2023 Joint 74th ICCP and 39th TSOP Meeting or contact the Organizing Committee: skalait@upatras.gr