7th ICCP Course: Dispersed Organic Matter, GFZ, Potsdam, Germany

ICCP Training Course in Dispersed Organic Matter
23-27 June, 2014, Potsdam, Germany
The International Committee for Coal and Organic Petrology (ICCP), in conjunction with Geolab, DGG (Deutsche Gesellschaft für Geowissenschaften), the Teichmüller Foundation and GFZ (the German Research Centre for Geosciences), is pleased to announce a five-day training course in Dispersed Organic Matter to be held in Postdam in June 2014.
Instructors will be Prof. Joao Graciano Mendonca Filho, Universidade Federal do Rio de Janeiro,  Brazil and Dr. Angeles G. Borrego, Instituto Nacional del Carbón, CSIC, Oviedo, Spain.  A Textbook and Powerpoint presentations will be available for the participants.
The ICCP Training Course in Dispersed Organic Matter is aimed at researchers, postgraduate students, geologists and other professionals working in the field of oil and gas exploration. The maximum number of participants is 20.
A Certificate of participation will be awarded to each person completing this course.
1. Program and Schedule (tentative)
The following items will be covered in the course:
1. Dispersed Organic Matter (DOM): Concepts and definitions
OM production, processes and sedimentation
OM evolution and chemical composition of biomass
2. Transmitted light microscopy techniques (white and blue lights)
Sample preparation
Classification of OM
Maturation: SCI-Spore Colour Index; spectral fluorescence parameters
Applications: organic petrography, palynology and palynofacies
Organic facies
3. Reflected light microscopy techniques (white and blue light)
Sample preparation and Standardization
Petrography of OM: Nomenclature and applications
Maturation: huminite/vitrinite reflectance and spectral fluorescence
4. Case studies
5. Practical sessions
A Detailed Schedule   can be downloaded.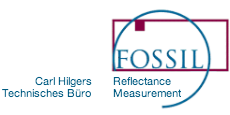 Emphasis will be given to practical exercises
Practical session facilities will be provided by Hilgers Technisches Büro, using a microscope coupled to an image projector equipped with FOSSIL software for reflectance measurement, documentation and training.
2. Registration Fees
Fees for the course include course materials (Textbook and Powerpoint Presentations), coffee-breaks and lunches. The price for the course as follows:
Company / Professional:        1300 €
Government / non-profit:        700 €
Students:                                     250 €
Those interested in participating in this course should send the ICCP-2014-registration-form to Mrs. Antje Treutler at treutler_(at)_gfz-potsdam.de .
3. Payments
Payment has to be settled before the start of the course. After registration participants will receive a proforma invoice with the amount due and all bank account details for bank transfer and/or for payment with credit card (only VISA and MASTERCARD)  from the ICCP Treasurer Mrs. Jennifer Pearson.
4. Registration
The registration form can be downloaded from:
5. Venue
The course will be held at the GeoLab at the
Helmholtz Centre Potsdam
GFZ German Research Centre for Geosciences
Telegrafenberg
14473 Potsdam, Germany
The Helmholtz Centre Potsdam GFZ German Research Centre for Geosciences has a good connection to the railway service and to the international airports of Berlin. From Berlin there is an easy access by public transport. From the Potsdam-Hauptbahnhof you can walk in 15 Minutes to the Campus Albert Einstein. A detailed location plan is available from the GFZ-website.
The GeoLab is situated in Building A27, Big Refractor (Grosser Refraktor),
a campus plan is also available from the GFZ-website.
6. Accommodation
Participants should book their own accomodation.
A special arrangement have been made with: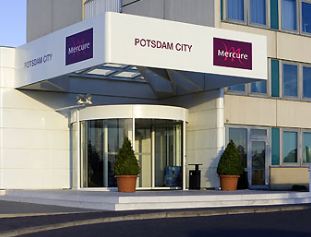 Mercure Hotel
  Lange Brücke
  14467 Potsdam –
  Tel.: +49 (0)331/ 272-2
  Fax: +49 (0)331 / 293-496
  E-mail: h1582@accor.com
Costs: Single room:  74 € incl. breakfast, Double room: 89 € incl. breakfast
Please refer to special rate 'ICCP Training'.The special rate is valid until: 26.05.2014
More  hotels in Potsdam can be found at:  Hotels in Potsdam