Palynofacies
April 5, 2015

Filled under

Com II
Status
active
established
in 2011 (Porto)
Conveners
Members
Aim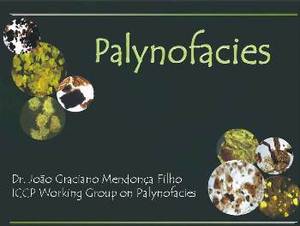 The Palynofacies working group was proposed by Isabel Suárez-Ruiz at the 2011 Porto meeting. Palynofacies is an integral part of organic petrology and there is need to better integrate this work into the efforts of the ICCP. Dr. João Graciano Mendonça Filho is the working group convener. At the Porto meeting several potential objectives for the WG were discussed including standardization of palynofacies approaches, and the production of an image atlas document that would supplement the Tyson Sedimentary Organic Matter volume. Another objective includes comparison of results obtained by palynofacies approaches with that determined by the traditional incident light techniques of conventional organic petrology.
At the 2012 meeting in Beijing João presented a detailed proposal for a multi-year round robin exercise that would consist of four distinct elements, each using transmitted light analysis on different organic components: 1) Phytoclast Group, 2) Palynomorph Group, 3) Amorphous Group, and 4) all three groups combined. Participants will be required to make transmitted light petrographic point counts on the different organic components and compare the results to the identifications in reflected light. The first round robin exercise in 2013 will be attempted on strew mounts prepared in his laboratory and sent out to interested participants. Persons who would like to participate in the 2013 exercise are encouraged to contact João at graciano_(at)_geologia.ufrj.br to receive the strew slides.
The activity in this new working group is expected to generate important results, linking transmitted light palynofacies techniques with the traditional reflected light microscopy analysis used in organic petrology investigations.
Files
Files are available upon login